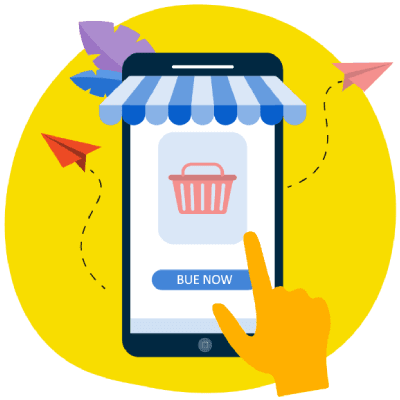 Ideation
Aidetic approached us to create a short pitch video that could easily convey the idea of their product to investors. The idea was to eliminate queues and counters in stores through scan & shop. It is interesting to note that although the product took shape before the pandemic, it has turned out to become essential for the retail industry.
Production Insights
There were two points to be kept in mind while exploring the script and other visual themes. First, the user journey and user experience of the app had to be clearly explained in the video, and second, that the company preferred visuals and on-screen text to voiceovers. Our team ideated a script in which the integrated UI and UX of the app were explained mainly through on-screen text. We could only get a day to shoot. Our team prepared and rehearsed the script and shot breakdowns beforehand.
As part of the shot division, we at 7 Frames had to be precise with the placement of the products. We opted to stick with a single environment and shoot for quality.