Why Is Video Content Marketing Becoming Powerful?
YouTube has 30,000 hours of newly uploaded content per hour, and the service streams 100 million videos per day.
But how many videos of these reach their target audience?
The truth is that only a few videos attract attention and reach their target audiences, while most are lost in the internet limbo with barely anyone watching them.
But why do some videos do better than others? The quality of content and the engagement factor are big deciders there, but is there anything else to it as well?
We will circle back to this later, but let's talk business first. Or rather, I should say, let's talk about businesses first.
Every leading and emerging business, brand, or organization now uses video content as part of its marketing strategy. In today's world, the top video production firm recognizes the necessity of video marketing through multiple channels.
That's because regardless of the industry or business you are in, a video is a vital tool for conveying your story and message so that your target audience will connect with you and associate a sense of value with your brand.
It is essential to focus on the goal of video production, target audience, and the approach.
Companies have extended their approach to marketing and distribution along with the core stages of video production.
But the challenge that businesses are facing lie in engaging their target audience and generating traffic to the video content via search engines. They are creating videos, but more often than not, they find that their SEO scores are not improving, and neither are they getting the surge in website traffic that they expected.
Again we revert to our original question: Why do not all videos of the same quality perform equally? To understand that, let's quickly understand SEO first.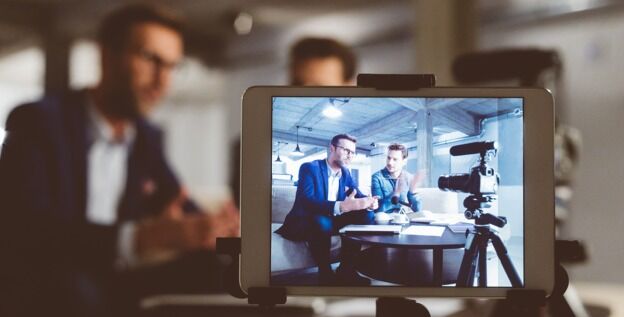 Understanding SEO
SEO is critical to marketing today to improve the ranking of your website in search engine result sites, which leads to more traffic to your online pages. SEO practices need to use a dependable and excellent web host.
What has changed in video SEO?
To understand the importance of video optimization for search engines, you need to understand changing trends in video SEO. Research statistics reveal that most adults spend 103 minutes on average in the US watching videos. You have the audience, but you need to reach out to them using video SEO.
That is why videos have become an integral element in the content marketing strategy. They increase audience engagement and are a great tool to improve visibility. With the launch of the new search algorithm "Hummingbird" the search results also include videos if you have optimized them with the same keyword as ALT+Text.
With the emergence of tools that can help create videos at any required budget, there is a transition in marketing from content to video. We can also figure out the effectiveness of our video through metrics like view count, the number of shares, clickthrough rate, completion rate, play rate, etc.
Video SEO has paved the way for two-way communication to connect with the target audience and interact by liking and commenting.
Now, let us understand the top 9 SEO steps to boost ranking for video optimization for your website.
Steps to Optimize Your Video for Search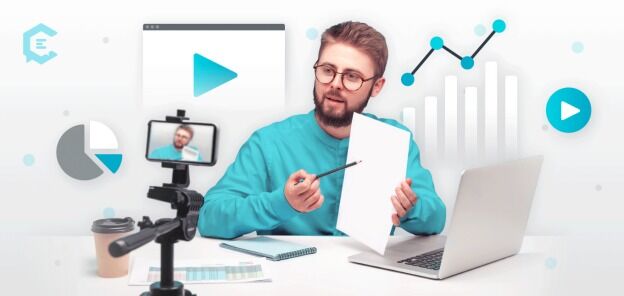 1: Select the Appropriate Video Hosting Platform
It is essential to consider why your videos are ranked when selecting a video hosting site. The following are the critical pointers to select the appropriate video hosting platform.
Accessible and responsive video embeds can automatically generate code on websites, blogs, or landing pages in the hosting platforms.
Video hosting platform must have a customizable solution to adjust volume, playbar, speed, quality, full screen, button, etc. The hosting platform must enable the user to choose a thumbnail and optimize the beginning and end of the video.
The hosting platform should organize the video into folders providing easy online backup and cloud storage.
Automatic generation of video snippets will be added advantage.
You can choose a video hosting platform that fulfills the above criteria to improve video views and attract more audiences based on user experience.
2: Insert a Video Transcript
You'll probably see some videos with captions accompanying them as you navigate through your Facebook account, and the text that appears with your video is called a video transcript.
Video transcripts are a proven strategy to improve the video optimization of the website. Video transcripts enable search engines to give preference to the content that is more accessible to people with unique abilities. The Google algorithm crawls the transcripts or captions, and it helps increase the website's audience engagement, views, and search ranking.
3: Check if Your Thumbnail Image Is Appealing
Since the video thumbnail is the first thing a viewer sees when your video is indexed, it significantly impacts whether or not they click on it. Consider your thumbnail image in the same way that you would a book cover or the front page of your website.
"It needs to be engaging, timely, and visually striking." "We discovered that videos with personalized human thumbnails are 30 percent more likely to be watched than those without thumbnails."
4: Give importance to your video's title and description
The title and meta description play a vital role in video ranking. Design a catchy video title and description. Conduct keyword research to find the correct terms. Using Semrush, you can improve your online visibility and uncover marketing insights.
Consider whether it's clickable rather than stuffing it with keywords. Does it pique your interest?
5: Make sure the rest of your page is SEO-friendly and related to the video
Overall, the page should be SEO-friendly, or the search engines won't bother crawling it in the first place. While getting your website ranked organically can be challenging, rankings will eventually appear if you continue to produce high-quality content and ensure that the technical SEO components are in place.
You need to make sure the video is appropriate for the page where you're embedding it.
6: Make the video the star of the page
It has happened time and time again. We have encountered websites where the video is hidden or below the fold, forcing viewers to scroll till the end until they reach the video. Search crawlers are unlikely to index a hidden video unless they go out of their way to find it.
Because consumers are unwilling to go out of their way to find the video, play counts and rates are inherently low.
7: Embedding the same video in many places is a bad idea
When was the last time you competed against yourself in tennis? You accomplish the same thing by embedding your movie on many pages. Avoiding this would be best to avoid since competing against yourself is pointless.
8: If you want to promote your video, don't rely solely on SEO
Finally, remember that SEO isn't always reliable. Google's algorithms are constantly changing. Video is expanding at breakneck speed. Searching to rank your videos is not a reliable technique for ensuring that your films are seen.
Because SEO is difficult to control and constantly change, investing in social media platforms, newsletters, and promotional emails is a strategic approach to obtain more hits and eyes on your video.
Summary
SEO for video content is a vital component of digital marketing for all organizations, no matter where they are uploaded. Marketers use it to drive visitors to their websites and conversion pages.
There are many benefits of doing SEO for video content like earning more website traffic using organic views, Some of the key best practices for optimising the video are having relevant backlinks for promotion, better UX, and adding CTA's using imperative verbs like subscribe or download.
For better performance, it is essential to follow the above pointers and focus on the aspects of engagement and quality of the video. Most successful companies prefer to do video optimization of the website, and they keep experimenting with the outcomes.
Lastly, SEO preference can change, but good videos with great takeaways and practices always perform better and generate traffic.