Introduction
Bengaluru-based Wakefit has promoted healthy sleep culture with viral campaigns and content marketing strategies. As a result, the firm has seen a 3x rise in annual revenue within three years of its inception.
In this blog, let's dig deep into Wakefit's successful content marketing strategy.
Waking up to Wakefit
Sleep is essential for maintaining physical and mental health, and it helps the body rejuvenate and allows the brain to process and consolidate memories. A good mattress can be critical in promoting restful and rejuvenating sleep. Therefore, exploring and educating the relationship between sleep and mattress has always been the core positioning of Wakefit.
Wakefit.co is an innovative sleep solutions company founded in March 2016 by Ankit Garg and Chaitanya Ramalingegowda, and this brand aims to make sleep solutions accessible to everyone in India. They provide a wide range of products, such as mattresses, pillows, and bed frames.
Sleep Troubles
Before starting Wakefit, Ankit worked at a Bengaluru-based startup Tapzo and noticed that the sleep industry was highly fragmented. Established mattress companies like Centuary and ISPE focussed more on sales and less on customization and quality.
There was a lack of awareness from the public about sleep products, and they were mainly after the immediate options available in the market. Customers rarely gave the importance a mattress deserved. They saw sleep and mattresses as two different things.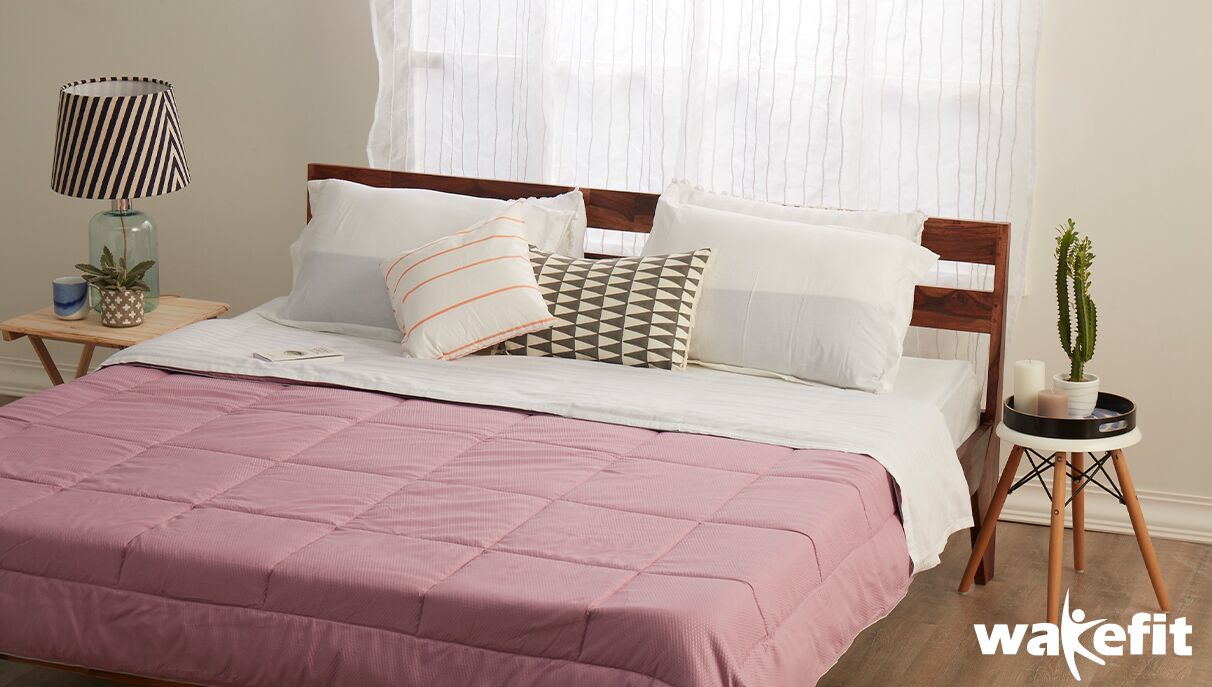 India's mattress market is worth 10,000 crores, yet customers were offered minimum customization. So Wakefit was started to provide superior quality mattresses with no adulteration, longevity, and construction. In addition, they focussed on creating products that would enable good sleep and a wide range of personalization.
Wakefit recognized the need for a strong online presence in the competitive e-commerce landscape and differentiated itself by prioritizing digital marketing strategies such as SEO, unlike its competitors, who relied solely on traditional advertisements.
Sound Sleep Strategies
The main objective of Wakefit's content strategy was to increase the visibility and traffic of its website. And to achieve this goal, they focused on improving the SEO performance of their key pages and the overall website. Additionally, they aimed to strengthen the website's backlink profile, which would help increase the dominance of their target query topics.
Creating Long-Form Informative Content
Wakefit curated topics for its blogs and pillar pages, designed to answer common queries people search for while shopping for mattresses. They made 36 new blogs and 24 pillar pages, which included elements to engage readers and increase traffic. The pillar pages were designed to provide detailed information on a particular topic, and they linked them with relevant blogs. This helped to create a seamless reading experience for users, allowing them to binge-read and learn more about the topic.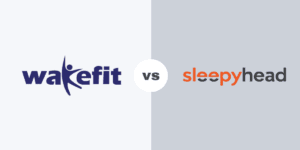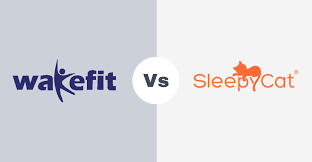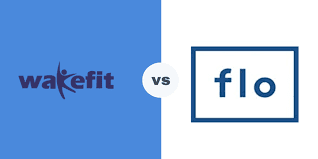 Key Page SEO Optimization
The team researched and tweaked keywords to suit their changing product categories and design pages. In addition, they added new information to make the pages easier to understand and navigate specific pages that had the most potential to drive traffic.
Hyperoptimised Pillar Pages & Blogs
After launching the website, the team explored every opportunity to improve the search rankings of essential pages and blog posts. They repurposed their blog posts into listicles and FAQs to make it easier for people to find the information they were looking for. They posted the repurposed content on multiple platforms. Furthermore, they created a result-driven backlinking strategy to improve the site's credibility.
Clubbed Relevant Pages to Avoid Cannibalisation
The team fixed the cannibalization of keywords by clubbing 2-3 blogs to create one long-form content. They kept revising the content to remove unnecessary portions to refine its usefulness. They also conducted routine SEO hygiene checks to keep up with the changing rules and regulations.
Sleeper Hit
The optimization efforts have led to a significant improvement in website traffic and revenue. The most impactful results include a 132% growth in overall monthly organic revenue, indicating a substantial increase in the amount of money generated through organic search.
Additionally, the number of featured snippets on the website increased by 112%, and 12 blogs started ranking in the top 10 positions of the SERP within four months. Lastly, 50% of the new pillars ranked in the top 5 positions in SERP.
Wisdom from Wakefit
Since Wakefit was initially online-based, it created brand trust among its users by creating informative and relevant content. They focussed on one problem they wanted to solve and based all their marketing efforts around it.

While most established brands only concentrated on flashy ads, Wakefit invested in content marketing and SEO. They realized that communication with customers is different from what it used to be and keeps changing. Wakefit utilized all the available channels for communicating with its customers.

They use a content-first approach. Even though they use cutting-edge technology to produce their products, it is only useful when the customer is aware of it. Hence they concentrated on communicating to the customer the quality of their product. And they did it in a friendly and engaging way.
Talk to our experts today if you want to improve your business with a proven content marketing strategy.