Introduction
2008-2010 was a period of one of the biggest global financial crises. As a result, the stockbroking companies in India were experiencing a downfall and were using old technology to enable stockbroking services. Besides this, the young generation wasn't educated enough to start trading.
With an earnest goal of getting past all the barriers that traders and investors of India face in terms of cost, support, and technology, Zerodha kick-started its operations on 15th August 2010. The name Zerodha stands true to its goal! It's the combination of Zero and "Rodha," which is a Sanskrit word for a barrier.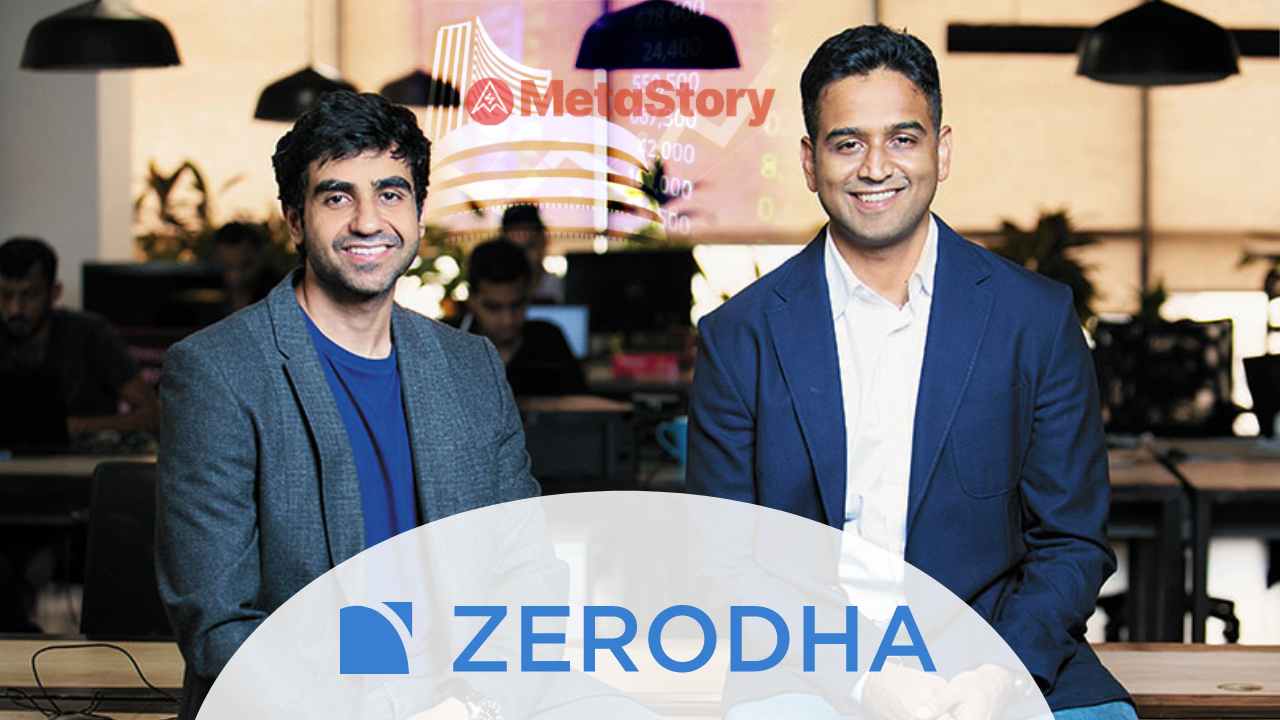 Its groundbreaking pricing models and in-house technology made Zerodha the biggest stock broker in India in the domain of active retail clients. With around 1+ Crore clients placing orders daily through its powerful ecosystem of investment platforms, Zerodha contributes over 15% of all Indian retail trading volumes.
Along with this, they run a number of renowned open online education and community initiatives to empower investors and retail traders. Rainmatter, their fintech fund and incubator has invested in many fintech startups with the objective of growing the Indian capital markets. The brand is known to come up with new initiatives each rising day.
The Founding Story
Before establishing Zerodha, its co-founder Nithin Kamath used to work in a call center at night. However, at the age of 17, he was introduced to stock markets by his friend, and then there was no turning back. But, unfortunately, he lost all his money in the 2001 and 2002 market crashes. Over a period of time, he was given a cheque from a foreign HNI to manage his money.
Eventually, he became a part of Reliance Money as a sub-broker. He made a lot of money here by adding big clients. However, he again lost a major amount of money in the second market crash in the global financial crisis of 2008-2009.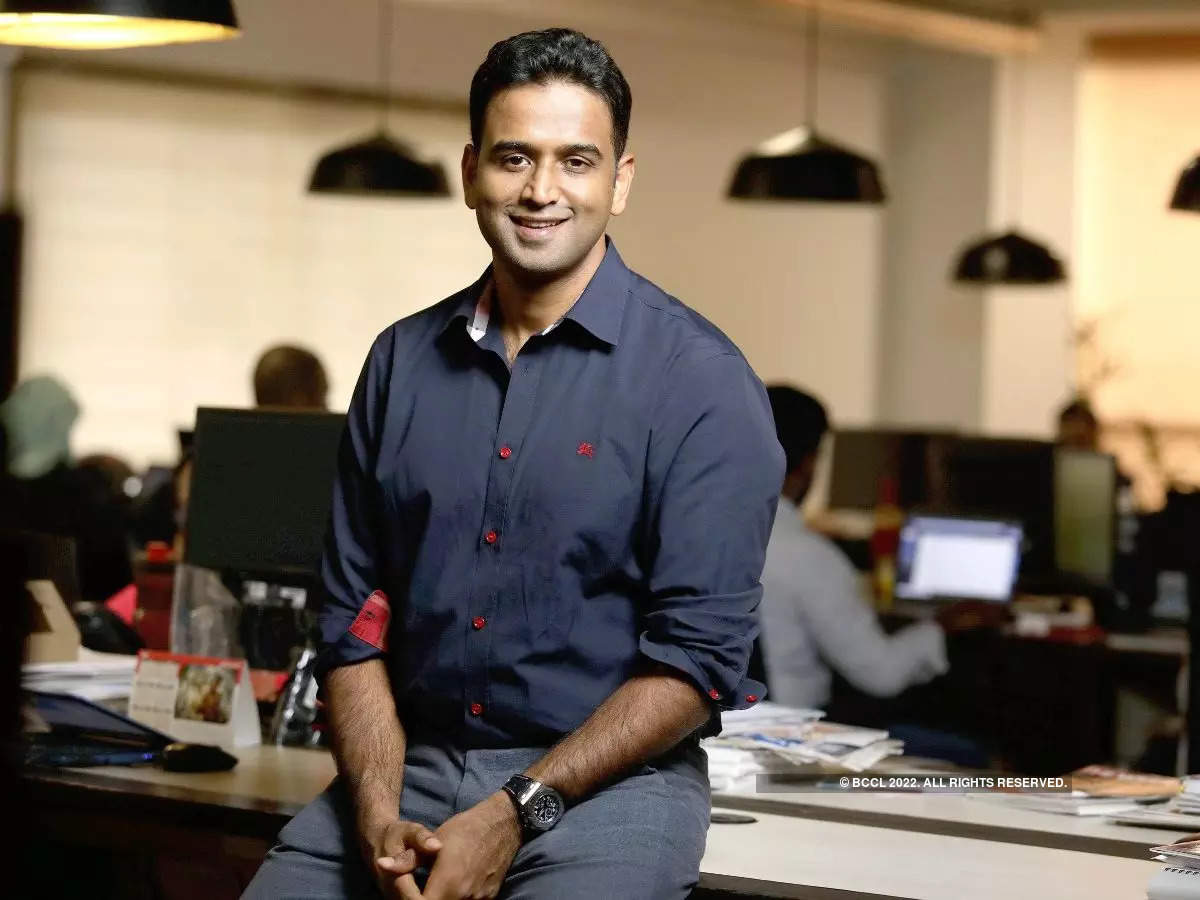 Nithin did not let hurdles stop him from taking strides. He continued trading for over ten years and decided to become a broker. This was when he realized there was a need to offer qualitative and different stockbroking services. One that he had never encountered during his span of 10 years.
According to him, there was a dire need for digitization and a user-friendly online platform. He also observed that high brokerage charges put on transactions were the reason why the young generation was unwilling to start trading. With a people-first approach, Nithin wanted to become an online broker using the latest technology.
With this intention, the maverick aimed to provide a low brokerage and hassle-free trading platform. The target audience was young, tech-savvy people who could efficiently contribute to the capital market system. And with this thought, Zerodha came into being.
The Challenge
Although Zerodha enabled a user-friendly interface with reliability, the majority of the Indian population lacked general awareness and did not possess the necessary knowledge about stock trading.
This limited the growth of Zerodha as the customer base itself was in diminutive numbers. However, Zerodha found a new opportunity in this challenge. It decided to educate the general public about stock trading instead of advertising to the already informed customer.
It started providing free educational content and inspired a major section of the population to take up stock trading. Today, India has more than 20 million active stock traders as opposed to a fraction of this number in the year 2009. And a significant portion of this population is devoutly following Zerodha.
Zerodha Varsity
Varsity is an in-depth and extensive collection of the stock market and financial lessons created by Zerodha, and the public can access it for free. The Varsity content has been created by Karthick Rangappa, a Senior equity research/investment professional experienced in financial modeling, valuation, equity derivative strategies, and portfolio analytics.
Zerodha Varsity is designed to learn or improve the understanding of stock market trading, investments, and technical and fundamental analysis of stocks. The tutorials on Zerodha Varsity give you a quick hands-on insight into the stock markets. They have carefully selected concepts that you need to know if you are new to markets. It is a repository of high-quality market-related educational content.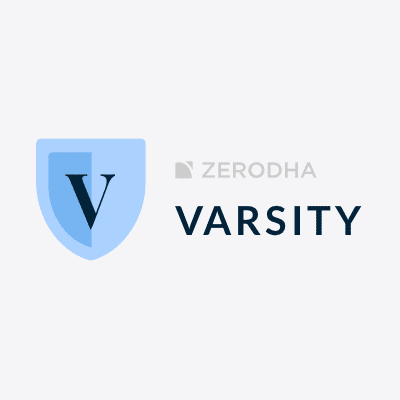 They have a user-friendly site with 11 pillar pages along with 760+ blog posts on different topics. These content clusters are under different sub-folders, helping the users and the crawlers understand the site's structure and important pages. They also create content in Hindi, breaking the language barrier and reaching a wider set of audience.
By providing relevant content to the target audience, they generate approximately 224,000 site traffic every month. Zerodha is India's most successful stock brokerage firm. While founder Nithin Kamath started Zerodha in 2010 to solve some of the problems he faced as a stock trader, the company has now become the go-to broker for every new retail investor and is valued at 2 billion USD.
How Varsity Helped Zerodha Become the Number 1 Stockbroker in India
After the founders, Nikhil and Nithin, came up with Zerodha, it took them a lot of time to establish market standing. The company was in a slow transition. In its first year, Zerodha opened over 3000 accounts. The services offered were affordable. However, in India, the quality is questioned when the cost is low. Zerodha had to conquer this.
In order to get past this notion, the founders realized the need to build a community. One that would help them in the long run. They knew there needed to be a better mold for them than spending huge amounts on advertising.
Zerodha realized very early in the game that the initial doubts of the traders about Zerodha's discount broking model came from the fact that retail investors were mostly clueless about what stocks to buy or sell. So with the challenge came an idea.
To conquer this very issue, Zerodha launched Varsity. A learning module that became popular in no time. It conducted trading Q&A, an active forum that allowed traders and investors to discuss stock ideas.
Varsity helped broaden Zerodha's customer base to a large extent. How? Well, it made its target audience more aware and helped improve their knowledge. Given this initiative, more and more customers signed up with Zerodha.
From 3000 to around 1+ crore clients, Zerodha certainly took a great stride with Varsity.
Key Takeaways
Zerodha varsity was a content-heavy website, but they made it easy for the readers by creating subfolders which also worked well for SEO scores. Zerodha's principle of the People-first approach was reflected in their content marketing and helped them gain more business and provide a better user experience.

There needed to be more credible Hindi content for financial education. By providing content in Hindi, they tapped this market with less competition and were relatively easier to rank.

Zerodha focussed on solving a problem for its target audience rather than advertising its firm. They invested in creating valuable content that customers were in need of. Creating content that spoke to the users directly helped them build customer trust.
Want to create your own content hub? Get in touch with our experts today!