Introduction
A global provider of consultancy and information technology services, Capgemini is headquartered in Paris. Capgemini, which began as enterprise management and data processing business in 1967, is now a market leader in the technology industry. It pinpoints problems with technological project design, production, and execution and aids in finding solutions for integration.
Capgemini's business product marketing approach includes a variety of services as well as products. Logistics management, strategic HR consulting, advertising, sales, and operations, as well as financial transformation, are other industries it serves.
Problem Statement
By 2013, Capgemini was partnering with big brands like KPMG, Delloite, and Accenture. Despite this, the brand awareness was low and the revenue growth remained sluggish. A significant boost was needed in the reputations of the company's consultants as it was losing grounds to its rivals like IBM, SAP, and Mckinsey.
Capgemini evaluated a number of paid promotional avenues, including as global and social media advertisements. The campaigns did reasonably well, but the company nevertheless felt as if they were lagging behind.
Capgemini considered sponsoring a famous golfer at one stage, similar to some of their rival's marketing strategy. But before hitting the road, they conducted several survey only to find out that majority of their consumers had no interest in sports at all. Therefore following the crowd might not be the wisest decision out.
Rena Patel, digital advertising and brand campaign manager, pointed out why their advertisement efforts weren't gaining traction. Their content creation was not customer-engaging as they only produced uninspiring corporate news and case studies. While this would work for business presentations, this did not engage overall audience and provided no value for them.
Therefore she devised a new content marketing campaign to produce engaging and helpful content for the customers.
Content Strategy
The brand focused on creating a content marketing strategy plan that would revolve around user engagement. The branding content team focused on creating a content funnel. The funnel was divided into three parts: awareness, thought, and acquisition.
Capgemini had an abundance of data to draw from, due to more than 30 years of experience. Finding innovative ways to utilize all that information and knowledge to motivate and inform the intended audience was indeed the trick. In order to communicate the experience of their advisors in a narrative manner, the group decided to try this technique in 2013 via creation of a distinct microsite known as Content-Loop.
They transformed website content strategy into a narrative style that would educate the customers and also address the target viewer's inquiries. The team opted to provide business insights that clients frequently requested rather than only Capgemini's tales. The microsite included information on a wide range of technological topics, such as, big data, artificial intelligence, and cloud computing, etc. After one year the company merged and moved the material from the microsite towards its parent site.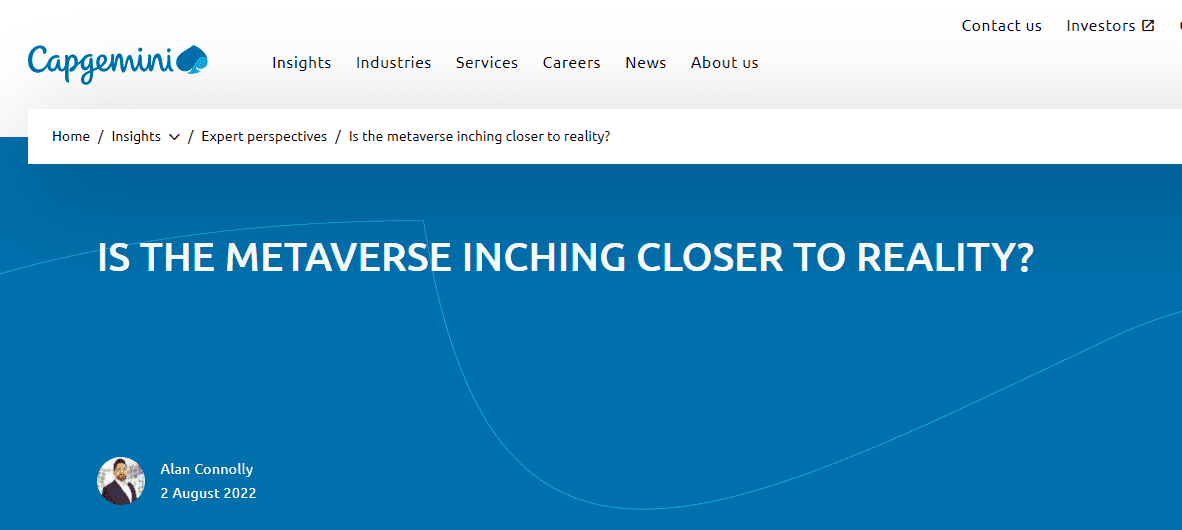 With the information on its webpage, the company acknowledged the difficulties the businesses were having and offered them answers.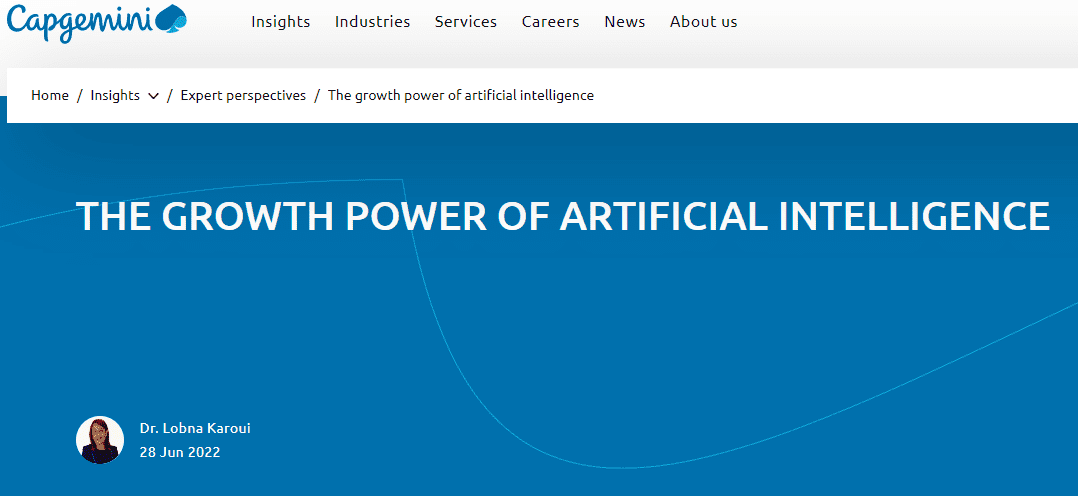 For example, suppose a customer needed clarification about how AI solutions can be implemented in wealth management. They could refer to an article about the same topic in Capgemini's blog and get a complete perspective.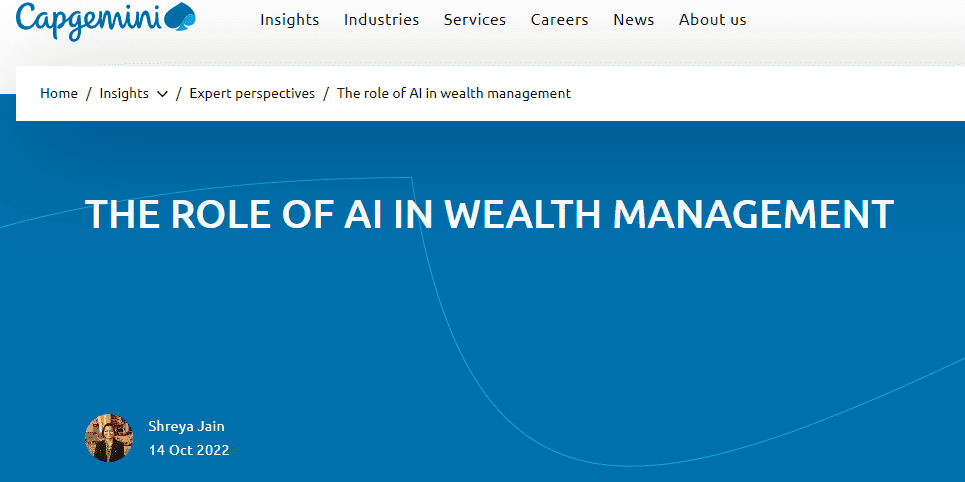 Numerous thought-leadership articles, papers with extensive research, customer testimonials, and podcasts were created for their website to enlighten their readers about the necessity of technologically based solutions.
The team concentrated more on describing the greater picture to readers than just utilizing bullets to communicate abstract information. They worked hard to address multiple levels of "why" for each element of material and utilized straightforward language so that it was easily understandable by everyone. They stayed committed to the whole process and churned out 50 articles per week that added value to its customers.
Readers were then easily able to connect with the company consultants via emails and LinkedIn by the story's end.
The Result
The project's overall expenditure was significantly smaller than the golfer marketing idea, but it yielded massive results. It was observed that over 350,000 different people visited the microsite, and they stayed for approximately three to four minutes.
And over 1.8 million people shared Capgemini's articles on LinkedIn. Followers count on LinkedIn also doubled from 150,000 to 280,000.
The strategy was responsible for generating nearly $1 million in additional sales and $5 million in its second year. And is today generating around $20 million in sales a year. This revenue is through the leads generated from the their blog content and SEO marketing. Additionally, the organization has posted improved copies of its earlier case reports in accessible PDFs.
Key Takeaway
Devising a content marketing strategy that perfectly brings out your brand name and reaches the right audience is extremely important. Some of the strategies that Capgemini came up with were
B2B brands have a niche audience, and most of the time, they restrict their contet marketing approach to what that target audience has traditionally consumed. However, all audiences like to be engaged and appreciate fresh, relatable content that is relevant to their current needs. Hence there is always scope to create engaging content that is new and better.

Instead of explaining the technology to the customers, they created content that explained what it could do for them. They could develop stronger connections with their customers by focusing on benefits rather than features.

The brand realized that big-budget advertisements may not be fruitful if targeted audiences are not well-informed about the product or company, therefore increasing visibility through content is the basic strength.

Tech brands and service brands should crowdsource informational blogs and articles, share clients' stories, make how-to-videos, or create informational e-books. This kind of content becomes more reliable and drives more engagement.
If you want a content strategy to put your business on the map, talk to our experts today.