Introduction
When ITC decided to launch Classmate, its stationery products brand, in 2003, the market was dominated by several unorganised players with no focus on branding.
In a market where customers of all ages plainly demanded a 100-page or 200-page notebook, Classmate had to figure out a way to connect the products with its brand.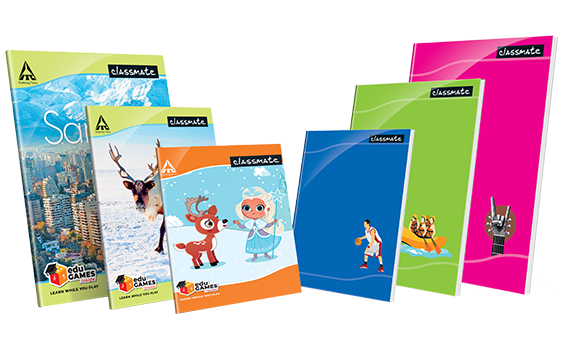 Fast forward to 2013, when customers think of notebook brands, they almost always think of ITC Classmate. Other brands still remain somewhat irrelevant and are even sometimes mixed up with locally produced, generic notebooks.
Today, Classmate is a leading brand, outselling its biggest competitor by 1:2. But how did the brand pull this off? Surprisingly, the brand's success comes down to a powerful content marketing approach.
Here's how Classmate dominated the stationery industry with content marketing.
A New Player in the Stationary Industry
When ITC entered the market, Navneet was the market leader with 65% market share. Brands like Camlin and Sundaram were fierce competitors, mainly attracting customers with competitively priced products.
ITC realised that to establish itself as a leading brand it would take a lot more than providing its stationary range at an affordable price.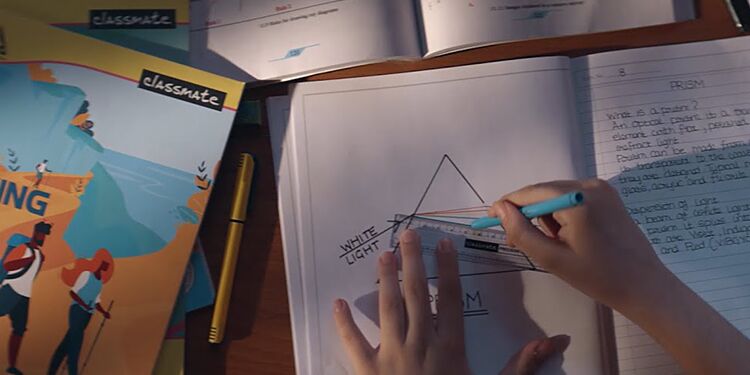 ITC being ITC, the company had a meticulous review of the demand gap, intake, utilisation, and customer behaviour. Deep market research helped determine whether the customers are being let down by the market's offerings.
While these steps helped, a potent content marketing strategy was ultimately the game-changer for ITC and helped the company penetrate the market.
How Did Classmate Survive?
Classmate penetrated deeply into the ideologies of its young consumer base by creating branding content and putting it on the last pages of its notebooks.
The flashy design made the notebooks stand out in every stationary store. To the average student, it was as if notebooks by other brands didn't exist.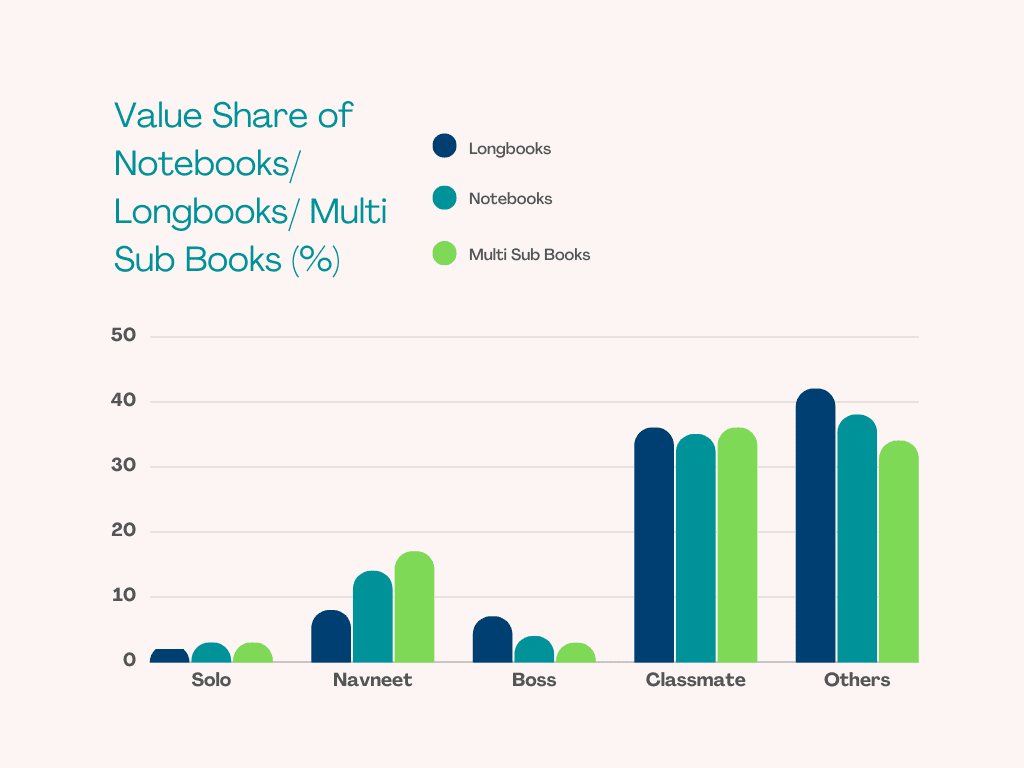 Fun facts, puzzles and trivia printed on the last pages of the notebook kept the young mind entertained while promoting Classmate's business proposition of embracing every child's uniqueness.
Campaigns such as the "be better than yourself" campaign empowered students to embrace their strengths. The campaign also encouraged parents and teachers to help children follow their natural interests and hone their talents.
Classmate also ran campaigns such as the "Ideas for India Challenge" and the "Get Set Score Challenge". These interactive campaigns provided the company with hard data on its customer's needs and preferences. The brand then employed its content creation services to zone in on customer pain points.
How Does Content Play an Important Role in ITC Classmates' Success?
Classmate launched an extensive variety of notebooks with a plethora of variations and quirky covers. The colourful cover pages were designed to appeal to young consumers, while the last pages stood out as a great means of entertainment during boring classes.
Classmate looked at how kids interacted with their notebooks. The last few pages were always a free-flowing space for thoughts. Therefore an innovative idea of providing entertaining content on the last page popped up.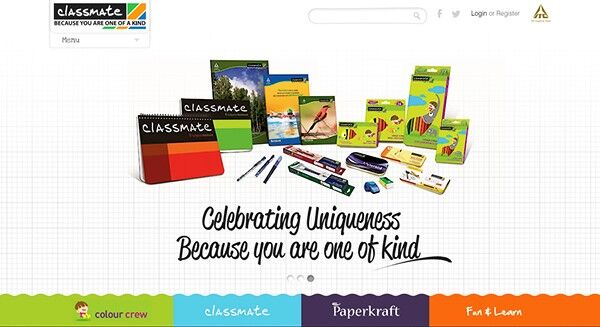 The content on those last pages was lighthearted, courteous, and communicated directly with its target audience. Additionally, the last pages became a subtle means for marketing the brand, making customers associate the engaging content with Classmate. This serves as an illustration of how the right kind of content marketing builds brand loyalty. The approach indeed worked in favour of ITC as it directly reached the consumer base – young students – who were mostly unreachable by the digital marketing content online.
Conclusion: What Can Other Startups Learn from ITC's Story?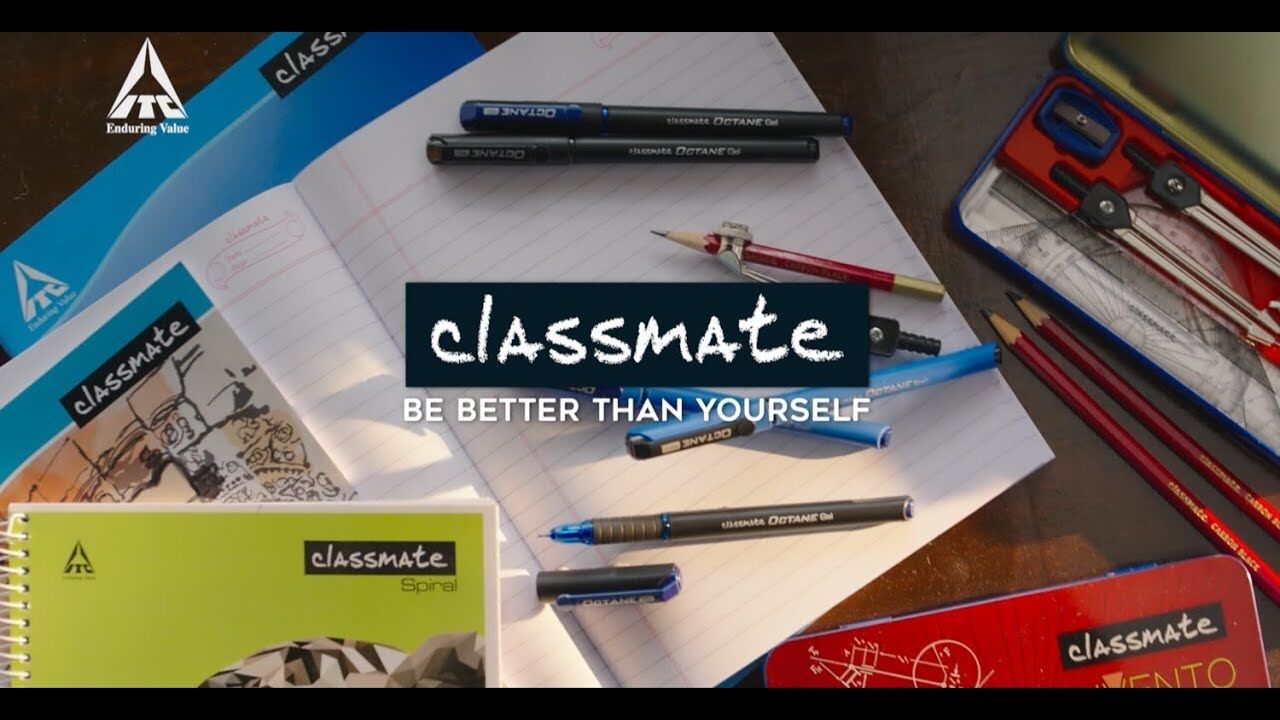 Trust is built via content:

The modern consumer is a cautious consumer, and there is often a lack of trust between startups and their prospects. Producing engaging content and supplying it to the target audience on the medium they most prefer is an excellent way to establish trust. Classmate analysed its target audience and found a smart way to reach them. It bridged the gap between its young consumers and its marketing efforts by catering campaigns straight to their eyes via their notebooks.

Standing out is key:

One of the most attractive parts of Classmate's marketing strategy was its out-of-the-box ideas for customer engagement. Global campaigns, quirky cover pages, competitions, entertaining back page content and its enticing business proposition of embracing every child's uniqueness reached all levels of consumers. These efforts made Classmate stand out in the market.
Embrace customer preferences: Though it sounds cliche, the customer is always right. Classmate researched consumer behaviour and needs thoroughly. Its content strategy was mostly woven around what would appeal to the young minds and their parents and how their products would offer something meaningful and new.
About 7Frames
At 7Frames, we believe content strategy goes beyond posting on social media, writing blogs, creating newsletters and lead magnets, or hundreds of other things that businesses do in this age of omnichannel content marketing. Rather, we see content as an elegant solution to complex problems. This is why we leverage storytelling and design to create content campaigns that solve real problems and give actual results.
Interested? Speak to us today at connect@7frames.in